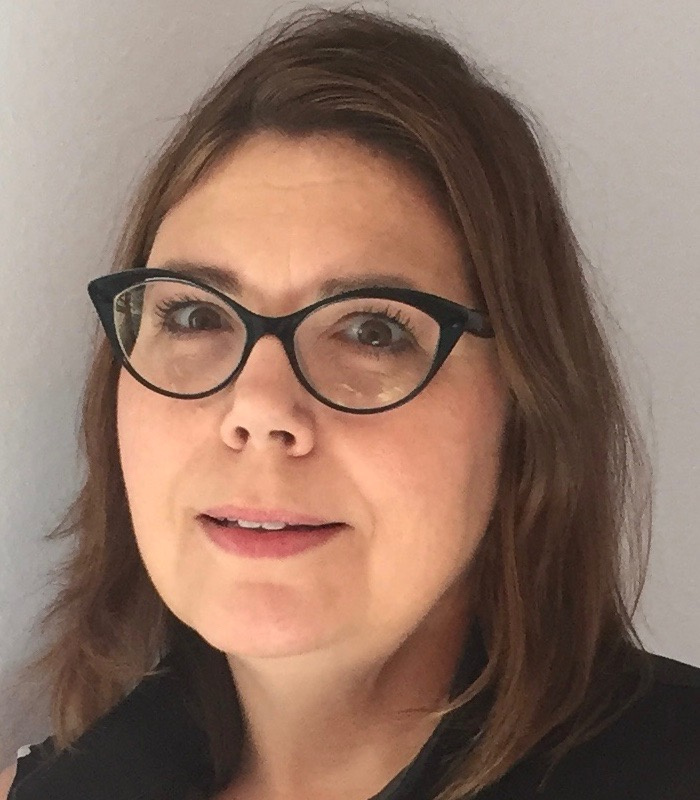 After practicing immigration and nationality law for more than twenty-five years, Julie Emerick genuinely enjoys the field she chose. Offering a full range of immigration legal services, Attorney Emerick is driven by core values of professionalism, integrity, dependability, experience and compassion. She works with individuals and businesses to help them realize their American Dream. As a trusted resource for global migration legal issues, she assists clients anywhere in the world. Ms. Emerick is a graduate of the University of Detroit School of Law and she received her baccalaureate degree from John Carroll University. She is a member of the American Immigration Lawyers Association and the Federal Bar Association and admitted to practice in Federal Court. Any information on how the Firm can improve the
services provided or the content of www.emigrate-immigrate.com is always welcomed.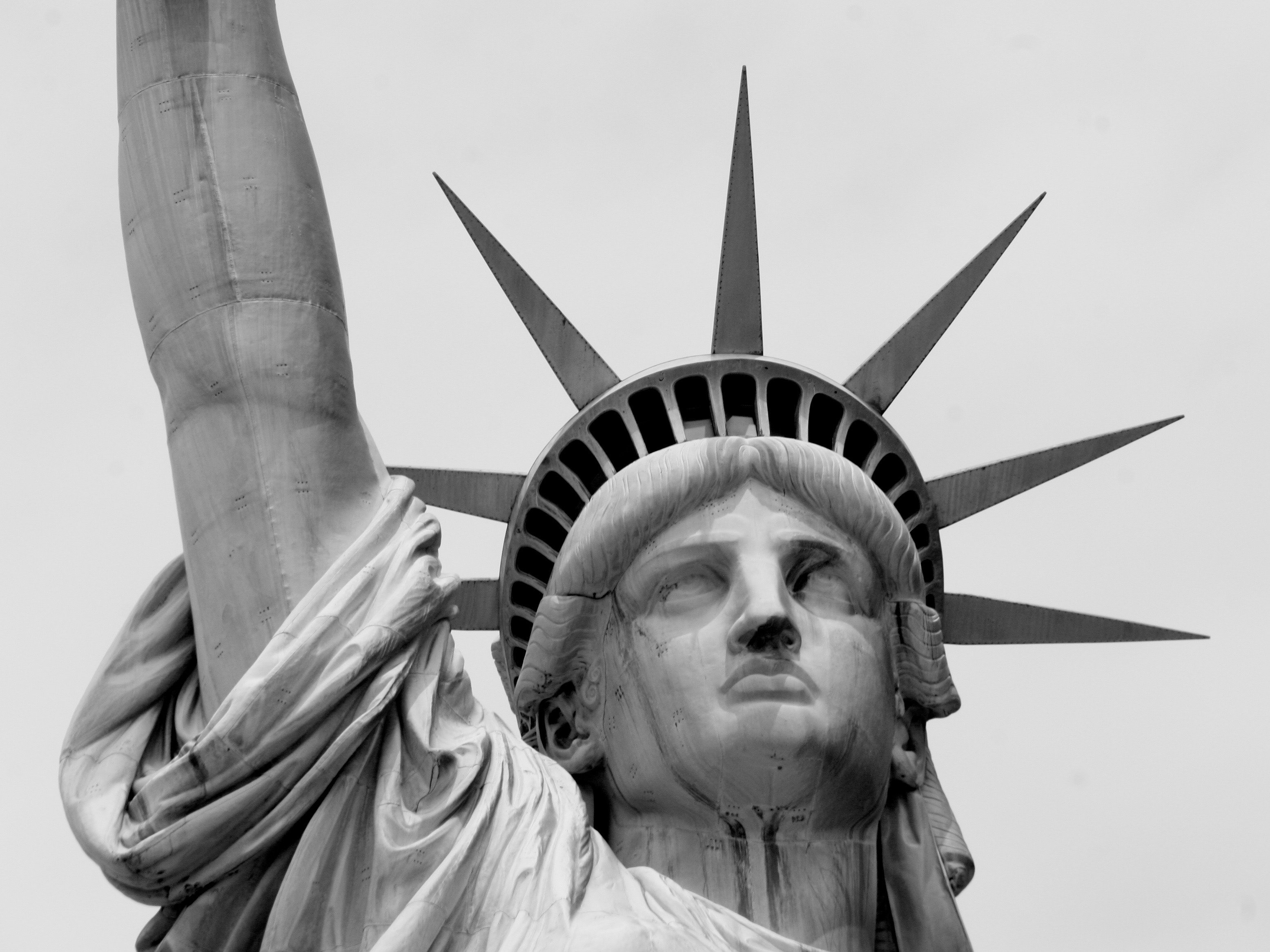 Family-Based Immigration
Keeping a family together and reuniting family members, is essential to the American spirit.
Attorney Emerick prepares family-based immigration petitions for fiancés, spouses, parents, siblings and represents clients at proceedings for Adjustment of Status or Immigrant Visa processing at U.S. consular posts and removing Conditional Resident Status.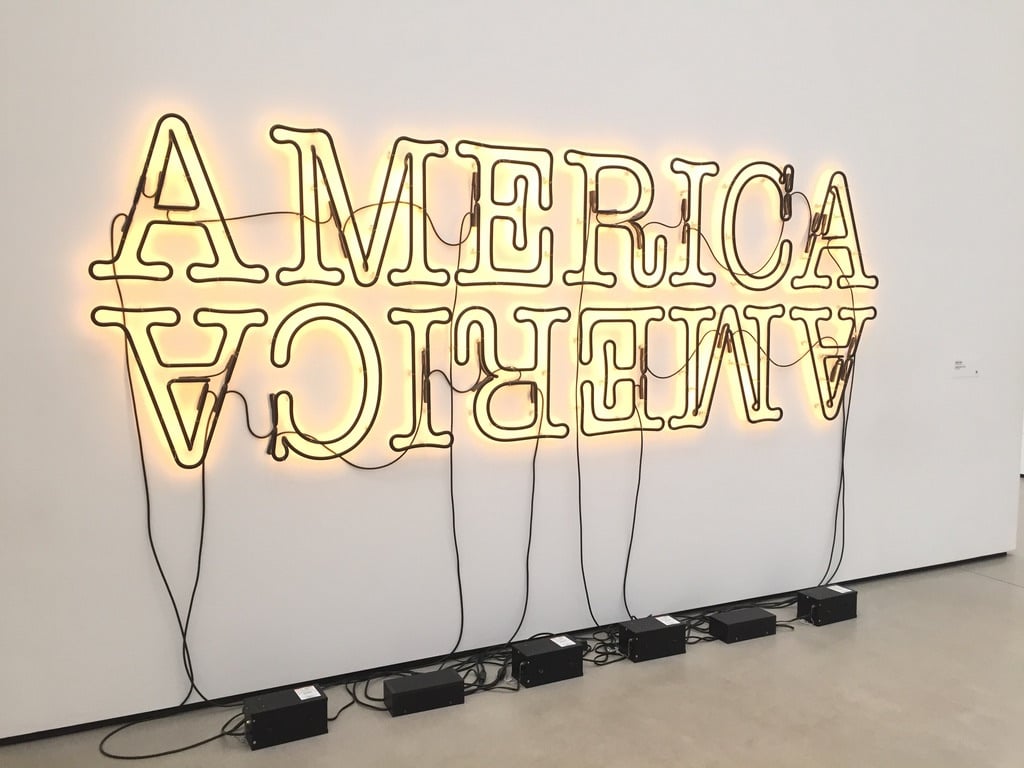 "Double America 2, 2014" - Original work of Glenn Ligon (United States, 1960) at The Broad Museum, Los Angeles,
Naturalization

The decision to become a U.S. citizen is important. The opportunity to vote in U.S. elections, serve the judicial process as a jury member, hold a U.S. passport for international travel, and sponsor family members for U.S. immigration are some of the benefits of naturalizing.

Attorney Emerick works with individuals to determine if they can derive U.S. citizenship or are eligible to apply for naturalization and represents clients at their naturalization interview.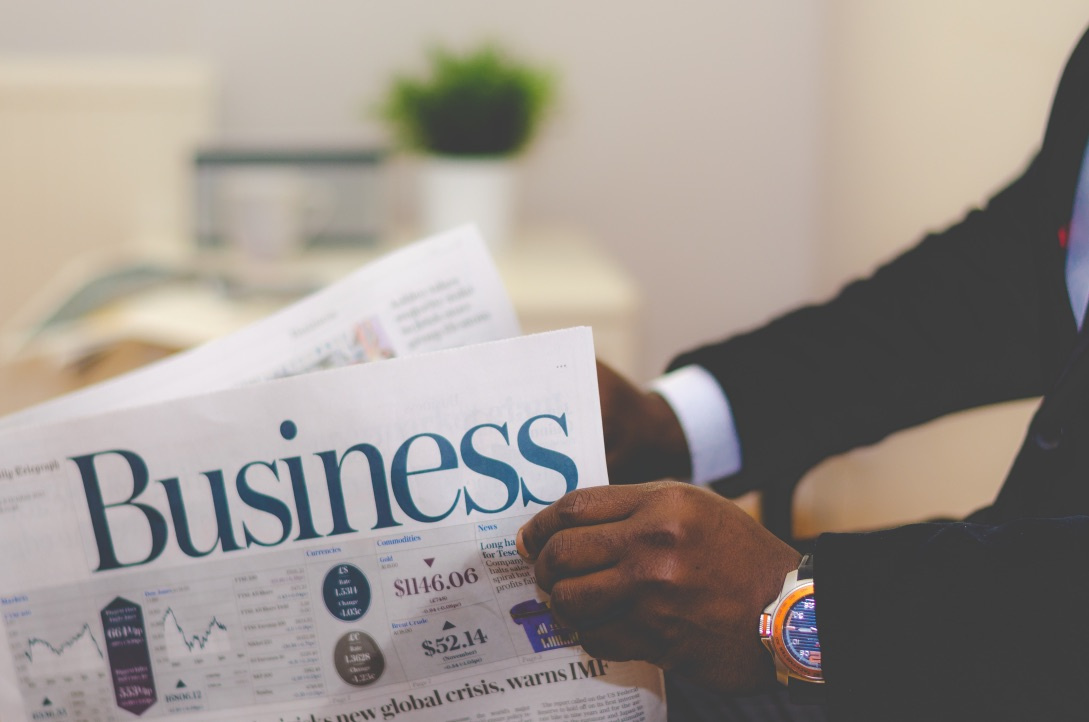 Employment-Based Immigration
For a foreign national who has found a job in the United States and the employer seeking to hire them, the immigration rules and processing can be daunting. Attorney Emerick represents employers and employees in diverse fields: artists, entertainers, creatives, financial, engineering, IT, healthcare, and business start-ups and investors, My goal is to simplify the processing so the employer and employee can focus on their work and make valuable contributions to the United States.
Employment-based immigration legal services include strategic planning for the hiring and employment of foreign nationals on a temporary work visas (E-1/E-2, H-1B, H-1B1, H-2B, L-1, O-1, P-1, TN). For long-term Green Card processing, legal services include preparing PERM Labor Certifications, National Interest Waivers, Extraordinary Ability and Outstanding Professor/Researcher petitions.
Attorney Emerick also advises employers on immigration issues related to corporate mergers and acquisitions and works with employers to develop Form I-9 Employment Eligibility Verification and E-Verify compliance policies. The Firm also and represents employers during investigations and audits by U.S Citizenship & Immigration Services (USCIS), the Department of Labor (DOL), the Department of Justice's Immigrant and Employee Rights Section (IER), and the Social Security Administration (SSA).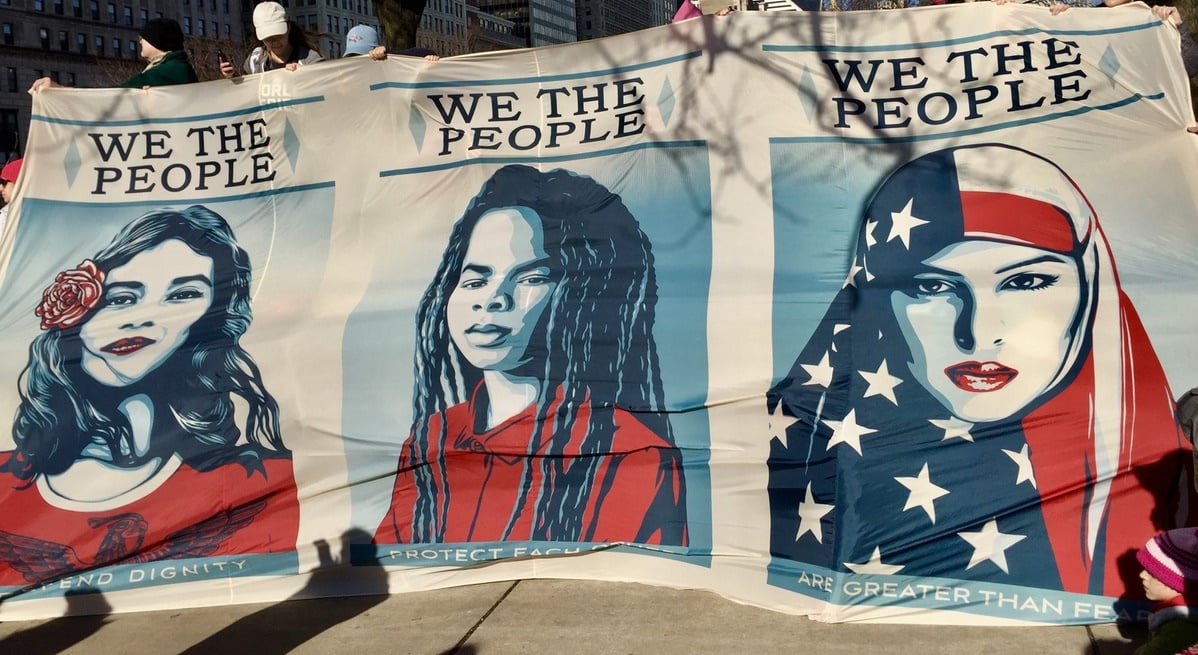 January 21, 2017, Chicago - Photo by Julie Emerick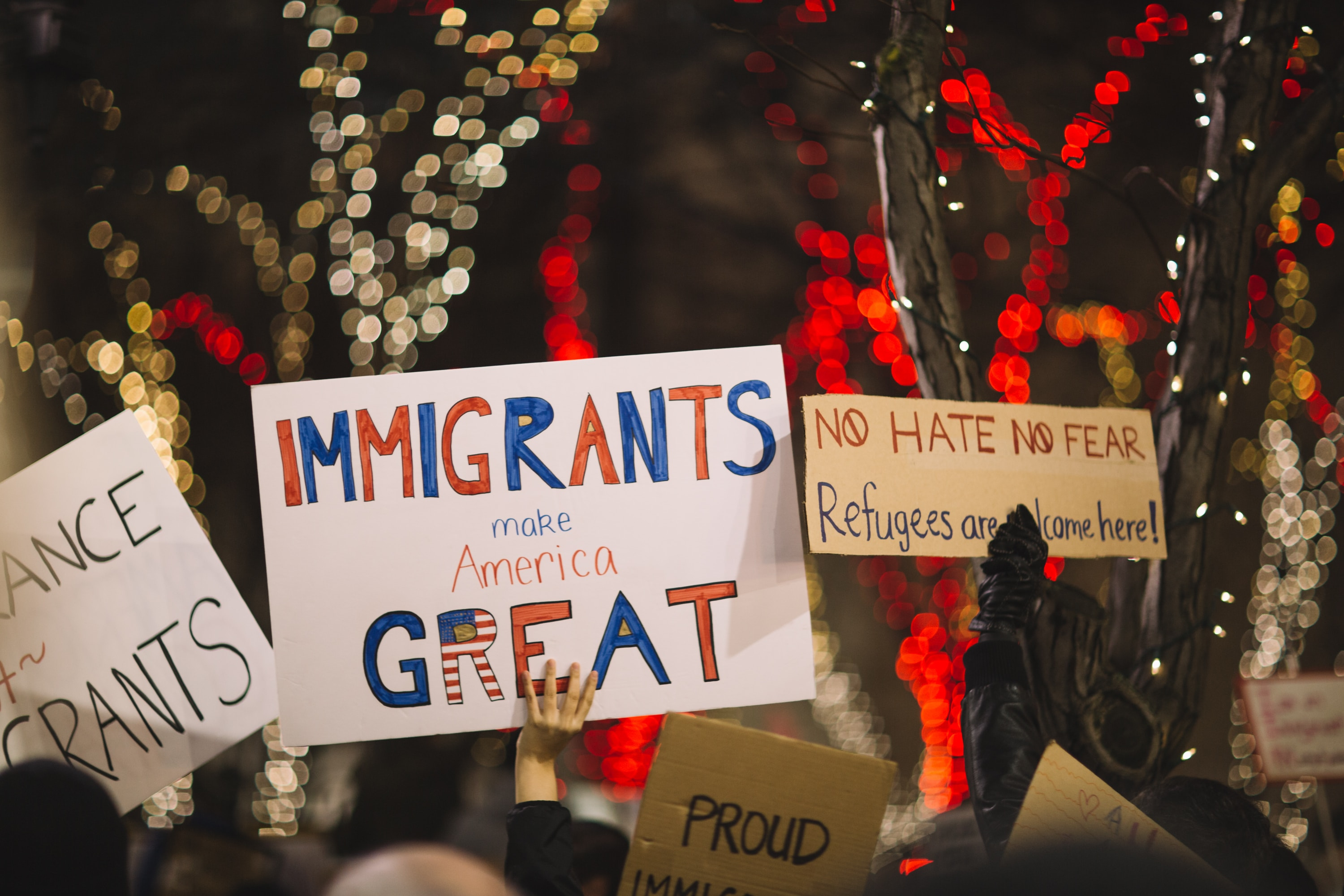 Hot Topics - Returning Permanent Residents
As a Permanent Resident, how long may I remain outside the United States to keep my Green Card?
Often Permanent Residents hold the mistaken belief that they can simply return to the United States twice a year for a relatively brief period of time in order to continue to be a Permanent Resident. Merely returning to the United States and using the Permanent Resident Card/Green Card once every six (6) months has no bearing on the separate question regarding whether the individual has maintained the intention to be a U.S. Permanent Resident. In fact, many Permanent Residents have lost their status because, apart from returning to the United States every six (6) months, they did not maintain sufficient ties with the United States to indicate that they considered the United States to be their permanent home.
Therefore, regardless of the reason for departing the United States, to show you have not abandoned your Permanent Resident status, the following factors are critical:
* Continuing to file U.S. income tax returns as a resident.
* Maintaining a U.S. residence.
* Continued use of U.S. bank or other financial accounts and credit cards.
* Renewing your U.S. driver's license.
Before planning an extended stay outside the United States, some precautionary measures, such as applying for and obtaining the Reentry Permit, may be taken to avoid the loss of your Permanent Resident status.
Contact Information
Tel: (312) 372-3380
Email: jtemerick@emigrate-immigrate.com